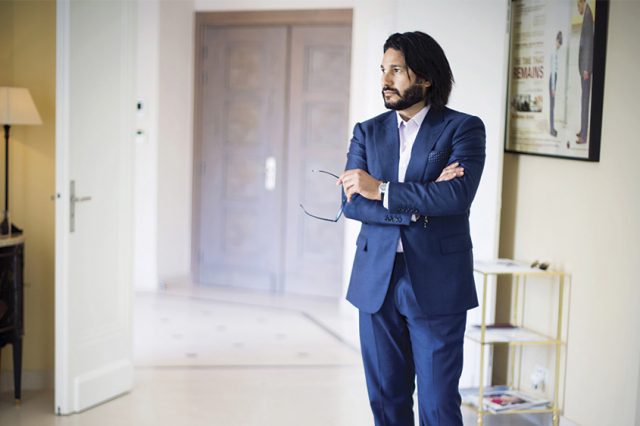 Hani Farsi
Until the age of 15, Hani lived in Jeddah but travelled widely with his father before joining South Kent School, Connecticut and the American University in Washington DC, graduating with a BA/ Masters in International Affairs. He continues to play an active role at his alma mater and has served on the board of trustees since 1996.
After graduation, he worked in the Washington office of Amnesty International and then moved to London in 1993 to catalogue the family art collection and begin strategic leadership of the family's assets.
From 1993 until 2000 Hani sat on the board of the Donmar Warehouse Theatre, personally subsidising the acclaimed London theatre and saving it from closure until Lottery funding was allocated. From 1998 he invested in the burgeoning field of London restaurants and membership clubs, building up the largest shareholding in the Soho House Group, before selling to Richard Caring, Caprice Ltd, in 2007.
Hani is also a successful theatre and film entrepreneur whose investments and credits include award-winning feature films and celebrated documentaries. Hani has worked with some of the world's most renowned directors, actors and artists.
Hani Farsi is committed to continuing the philanthropic work of his father Dr M S Farsi. In his honour, Hani founded the M S Farsi Foundation in 2009 to perpetuate his work in supporting the advancement of healthcare, cultural awareness, education and environmental protection. So far, the MSFF has supported projects in Asia, Africa, Europe, Middle East and The United States.
Hani Farsi became a British citizen in 2003.