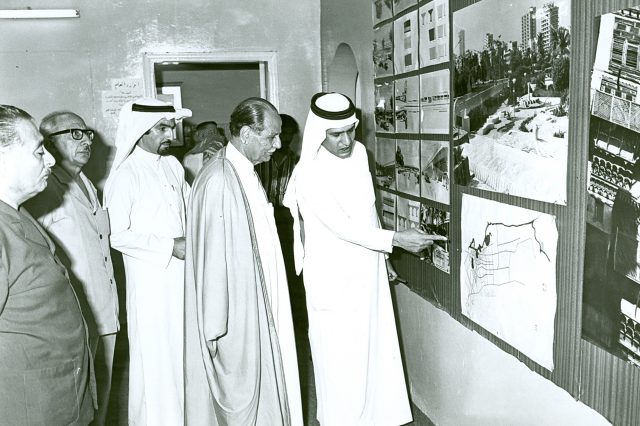 History
The family office of the Farsi family is named Corniche to honour Dr Mohammed Said Farsi; a visionary civic leader and philanthropist who did much to shape modern Saudi Arabia, first as a planning officer and then, from 1972 until 1986 as mayor of the coastal city of Jeddah.
Under his leadership the population of Jeddah grew five fold and this rapid increase in the number of inhabitants inspired him to create a unique public space where the citizens of this bustling cosmopolitan metropolis could come together to enjoy their city; a broad and sweeping boulevard that traced a path along the coast.
As a piece of urban planning it transformed the character of the city, but more than that he turned it into an open air art gallery commissioning hundreds of major monumental works from the great modern masters, many of whom were his personal friends. It was a space of which the city could be proud, a space that he called the Corniche, evoking at once the beauty and the artistic legacy of the South of France.
At the time Jeddah's Corniche was a bold, prescient move; and it has since matured into the most palpable and enduring legacy of his mayoralty, a legacy that continues to be a source of pride and pleasure for citizens of and visitors to Jeddah over a quarter of a century later.